Standard Rooms
"Arlberg" Double Rooms with balcony
"Superior" Rooms
Junior Suite with balcony
Single Rooms
Junior Suite Mansarde
"Arlberg" Triple Rooms
2.12. - 17.12.2021
74.00 €
79.00 €
85.00 €
91.00 €
89.00 €
91.00 €
79.00 €
17.12. - 26.12.2020
90.00 €
95.00 €
101.00 €
107.00 €
105.00 €
107.00 €
95.00 €
25.12. - 08.01.2022
107.00 €
112.00 €
118.00 €
124.00 €
122.00 €
124.00 €
112.00 €
08.01. - 15.01.2022
83.00 €
88.00 €
94.00 €
100.00 €
98.00 €
100.00 €
88.00 €
15.01. - 29.01.2022
90.00 €
95.00 €
101.00 €
107.00 €
105.00 €
107.00 €
95.00 €
29.01. - 05.02.2022
98.00 €
103.00 €
109.00 €
115.00 €
113.00 €
115.00 €
103.00 €
05.02. - 05.03.2022
107.00 €
112.00 €
118.00 €
124.00 €
122.00 €
124.00 €
112.00 €
05.03. - 20.03.2022
90.00 €
95.00 €
101.00 €
107.00 €
105.00 €
107.00 €
95.00 €
20.03. - 03.04.2022
83.00 €
88.00 €
94.00 €
100.00 €
98.00 €
100.00 €
88.00 €
03.04. - 24.04.2022
74.00 €
79.00 €
85.00 €
91.00 €
89.00 €
91.00 €
79.00 €
Prices
We offer best prices on our homepage - guaranteed
No hidden costs!
The local tax of EUR 3,00 per person and night as well as the VAT is already included.

Prices are per person per night, based on a minimum stay of 3 nights. Short stay supplement for 1 or 2 nights is € 8,00
per person per night.
Cancellation policy:
On the week-ends in December a free cancellation is possible 2 weeks before arrival (until December 20th, 2021) Afterwards the following cancellation policy applies:
- free of charge up to 2 months before the day of arrival
- 2 to 1 month before the day of arrival, 30% will be charged
- 1 month to 1 week before arrival, 70% will be charged
- 1 week up to the day of arrival and in case of early departure, 100% will be charged
(Exceptions are early departure due to travel warnings or closures by Covid19. In this case, free cancellation is possible at any time)

In order to guarantee the booking, we ask for a deposit of 30% of the total amount 2 month before arrival.
If an arrival is not possible due to travel warnings or official closures by Covid19, you will of course receive the deposit back immediately.
Triple Guest Rooms
Twin (Standard, Arlberg, superior and junior suite):
20% reduction on the 3rd person in the room
Children Prices
... In their parents' room:
0 - 2 years: in the cot and in the parents' bed free
3 - 12 years: 50% discount
13-16 years: 30% discount

Always Included
Our SErvices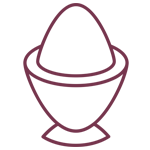 Breakfast
Our large breakfast buffet with a selection of local products is included in the price for each of our guest!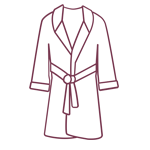 Spa / Recreation
Our spa, small and fine, is included for each of our guests in our Hotel Garni Goldenes Kreuz from the first night!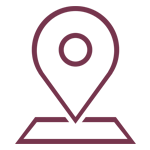 Our Location
Sure, our location is free for each of our guests. Since it's a very special and unique location, we want to mention it once more here :)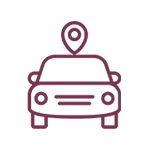 Parkings
For each of our guests, one parking space per guest room is free directly at our hotel .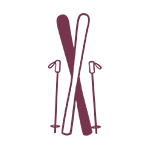 Ski cellar and ski boot dryer
Directly in our hotel, you will find a locker to safely leave your ski equipment and a ski boot dryer for warm and dry feet the next day skiing...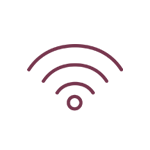 WIFI
Throughout the hotel, you have WIFI Connection for your devices. And for sure: free.